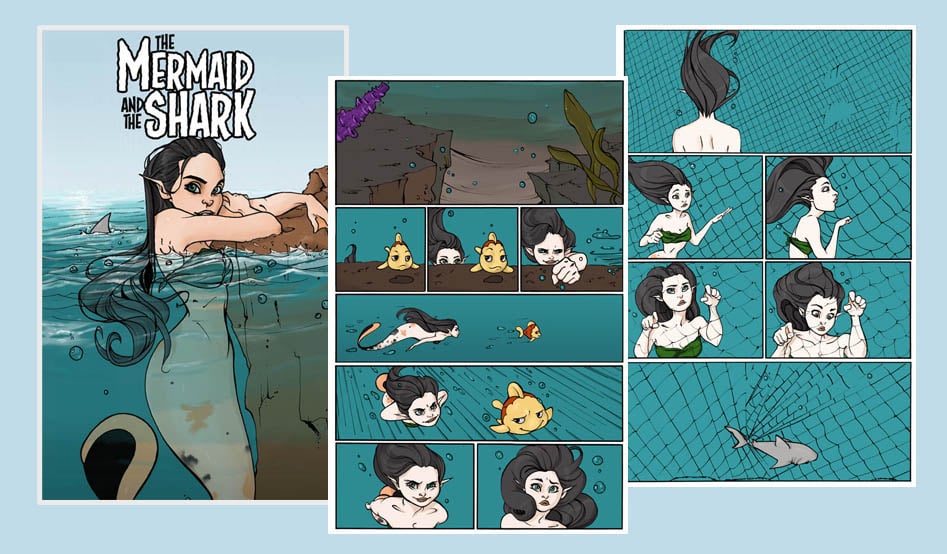 The Mermaid and the Shark comic #1
$

5.00
---
---
Standard comic sized. All ages. Full color. 14 interior pages (including small concept sketch section!). Signed.
$2.00 US will be added for shipping within the United States.
$4.00 for International shipping.
If you live in the US you should expect to receive your order within 2 weeks. Thank you!
**PLEASE NOTE: This comic has a new cover. If you purchased the older comic the interiors are exactly the same.